EDITORIAL FROM THE TIMES OF LONDON
Man of Letters
An exemplary literary journalist and theatre critic leaves the stage
The Times
Editorial
January 12, 2011
www.thetimes.co.uk/tto/opinion/leaders/article2871315.ece
In his book The Rise and Fall of the Man of Letters, John Gross identified the task of literary criticism. "The first qualification for being a good critic", he wrote, "will always be an interest in literature for what it is, rather than for the ends which it can be made to serve."
Gross's career as a literary journalist, which ended this week with his death at the age of 75, exemplified that principle. He had little time for narrowly specialist scholarship ("How can anyone who tries to keep up with Wordsworthian studies find time to read Wordsworth?" he wrote). Nor was he sympathetic to the type of abstruse modern theorising that shows more interest in radical politics and laboured wordplay than in books. His erudition was founded on nothing more complicated than a love of literature.
As Editor of The Times Literary Supplement in the 1970s, Gross upheld the highest of standards while speaking as fluently to general readers as he did to scholars. It was a time of declining circulation for most periodicals, while restrictive practices by trade unions made it almost impossible to publish a newspaper profitably. Yet he was among the most notable of TLS editors, ending the practice of anonymity of reviewers.
Gross was proud of his immigrant Jewish roots, and his book Shylock illuminated social as well as literary history. He described how successive generations had interpreted this most controversial of Shakespearian characters, including early diabolic incarnations of the Jew and strongly philo-Semitic productions of the Victorian age.
Gross would have been a great academic. But he conveyed his voluminous knowledge to a far wider readership, whose mental lives he enriched.
THE GUARDIAN (OBITUARY PAGE)
John Gross
By Ion Trewin
The Guardian
January 11, 2011
www.guardian.co.uk/books/2011/jan/11/john-gross-obituary
The title of his first book contained a phrase that epitomised the career of John Gross, who has died aged 75. In his early 30s and after spells in publishing and academia, he wrote The Rise and Fall of the Man of Letters (1969). Every reviewer of any note lavished praise. VS Pritchett judged Gross "a very wise man"; Angus Wilson called him "invariably amusing, interesting and informative"; Cyril Connolly considered it "an important book"; and Norman Shrapnel remarked that "Mr Gross is one good argument for the survival of the species."
Subtitled "Aspects of English Literary Life Since 1800", it was not an obvious bestseller, but the memorable title, coupled with the superb reviews, ensured the largest number of book of the year commendations at the Christmas following publication. It went on to win the Duff Cooper prize. With this masterly book, Gross also first demonstrated publicly his own learning, deep but lightly worn. It was to serve him brilliantly for the next 40 years.
On the final page, he made two statements about the man of letters that his own career personified. "The first qualification for being a good critic will always be an interest in literature for what it is, rather than for the ends which it can be made to serve." And he added: "Criticism remains the most miscellaneous, the most ill-defined of occupations." But it was one he chose to lead for the rest of his life.
Gross was born in London. In a 2001 memoir he described his early life as the story of the separate but entwined legacies of being English and being Jewish, hence his title A Double Thread. Gross's father, a Jewish doctor practising in Mile End, had been born and brought up in eastern Europe, before arriving in England with his parents. Harold Pinter, who grew up in the same working-class East End neighbourhood, called the memoir "a most rich, immensely readable and very moving book. I recognised so much." The family were, Gross wrote, Orthodox in principle, but semi-Orthodox in practice. Gross proved a bookish youngster who found that literary life gave him a freedom which at the City of London school and then at Oxford (he gained an open scholarship to Wadham College when only 17) shaped his career.
From Oxford he leapt straight into a senior editorial job at the publishing house of Victor Gollancz, where the founder (then in his 60s) was searching for a successor. To Gollancz, the combination of Gross's literary excellence and a Jewish background seemed irresistible. Gross, although made a director of the firm, stayed for only two years. He moved into academia, first at University College London and then, from 1962, as an unusually young fellow of King's College, Cambridge, but found it unsatisfying and decided, aged 30, to freelance as a writer. By then he had met Miriam May, whom he married in 1965. She became a distinguished literary journalist in her own right. They had a son, Tom, and a daughter, Susanna, but separated amicably and divorced in 1988.
After the success of The Rise and Fall of the Man of Letters, Gross was in demand. In 1971, he chaired the third Booker prize. It was not the happiest of experiences. One of the judges, Malcolm Muggeridge, resigned halfway through because he felt most of the entries were ill-written and pornographic. He was replaced by the critic Philip Toynbee. When time came for the judges – Antonia Fraser, Saul Bellow and John Fowles, in addition to Toynbee and Gross – to decide on a shortlist, a split emerged over whether VS Naipaul's In a Free State was a full-length novel and therefore eligible. Gross, like Fraser and Toynbee, insisted it was, whereas Bellow and Fowles saw it as stories, albeit linked ones. Gross endeavoured to bring the dissenters on side by circulating a questionnaire. Although both remained vocal in their disagreement – Fowles said afterwards that Gross viewed him as a rogue elephant in the matter – the view of the majority held.
Soon afterwards Gross had a brief but unhappy spell as literary editor of the New Statesman, where he and many of the staff of long standing did not see eye to eye over his choice of books to be reviewed, before being approached in 1973 about succeeding Arthur Crook as editor of the Times Literary Supplement. The weekly was, like its parent, owned by Lord Thomson of Fleet and was ripe for modernisation. Gross stayed for seven years: his major change, which he made immediately, was to abolish anonymity. The unsigned review had become, he felt, indefensible, not least for being used by the unscrupulous to pursue vendettas.
Victoria Glendinning, who worked as an editorial assistant on the TLS under Gross, recalled him as "brilliant and unpredictable", yet sometimes made awkward by "stress and diffidence". He was shy, but conscientious; she also remembered his daunting scholarship and love of gossip.
His period at the TLS coincided with a long-running and ultimately catastrophic dispute between the management of Times Newspapers and the print unions, which ended in the closure of its newspapers and journals for 11 months. The return to publication in November 1979 ultimately ended in tears with a journalists' strike. Gross had had enough and resigned in 1981, although after the TLS, like its parent, was sold to Rupert Murdoch's News International company, he served as an independent national director of Times Newspapers, a post from which he was due to retire this year.
Gross had become an indispensable friend of the publisher George Weidenfeld, who called him "a deeply civilised and compassionate observer of human frailty, a good-humoured sceptic who never forgets but almost always forgives". Weidenfeld drew on Gross's talents as an editorial adviser to his firm on a number of occasions. To "Pageant of History", a series of short books he edited, Gross brought a distinguished list of contributors, including Quentin Bell and EJ Hobsbawm. In 1982, Weidenfeld persuaded him to become his deputy chairman but, as Weidenfeld himself recalled, "he preferred the independence of being a writer to the febrile atmosphere of a publishing house".
As a freelance critic once more, he began writing regularly for the New York Review of Books from 1983. His first review was a group notice of three novels, including one by Bernard Malamud. That year he joined the staff of the New York Times as its principal book critic. It was a job that appealed to the pleasure in reading and reviewing books that he had defined in The Rise and Fall of the Man of Letters. But it was also demanding.
He was required to read a new book every two days and write his review the day after. In one random month he published 10 reviews of more than a thousand words apiece, and not just on literary subjects (although these did include John Cheever's letters, Maurice Sendak's take on Grimm, and Robert Frost's years in England). His breadth of knowledge allowed him that month also to write about books as wide-ranging as Lot's Wife (a book on salt), a history of Jerusalem, an experience of New York (by Geoffrey Moorhouse), Alistair Cooke's collected journalism, Grand Guignol in theatre and a biography of Laurence Olivier. He also found time to keep up his reading of detective fiction, which he also enjoyed reviewing.
After five years, Gross returned to London and in 1989 became drama critic of the Sunday Telegraph. He brought to the task a love of the theatre and of performance. Unlike many critics of the period he always looked to find the good in a play or in a performance, and once remarked that, as the lights dimmed and the curtain rose, he was rarely unexcited by the prospect of what might follow. He retired from the role in 2005, aged 70. It was no surprise that he showed in his weekly notices a considerable knowledge of Shakespeare. In 1992, he produced a highly praised study of Shylock that led John Gielgud to comment, "I read John Gross's fascinating Shylock book straight through twice and enjoyed it more than I can say."
At the same time, he was drawing on his deep well of knowledge of literature and writing by becoming the unrivalled king of anthologies for Oxford University Press. He began with the Oxford Book of Aphorisms (1983), but by 1991 he was in his stride, producing anthologies on essays (1991), comic verse (1994), English prose (1998), literary anecdotes (2006) and parodies (2010). John Mullan pointed out in the Guardian that, unlike many anthologists, Gross came up with the unfamiliar – less than 10% of his material had previously appeared in other Oxford anthologies. Such books are often recommended as ideal bedtime reading, but another critic, John Carey, remarked that the literary anecdotes, however, "should on no account be allowed in the bedroom, or you will find yourself awake in the cold, small hours, still turning the pages".
Gross also produced After Shakespeare: An Anthology (2002), in which his unrivalled reading again brought to light many hitherto unconsidered or forgotten trifles.
Late in life Gross surprised many by becoming a valued committee man, serving two terms on the English Heritage advisory committee on blue plaques commemorating the homes of famous people. He was also on the arts and media committee making recommendations for honours to the prime minister.
He is survived by his son and daughter.
• John Jacob Gross, writer and editor, born 12 March 1935; died 10 January 2011
THE TIMES OF LONDON (OBITUARY PAGE)
John Gross: Highly cultivated literary critic, exuberant talker, editor of The Times Literary Supplement and inveterate compiler of anthologies
The Times (of London)
January 11, 2011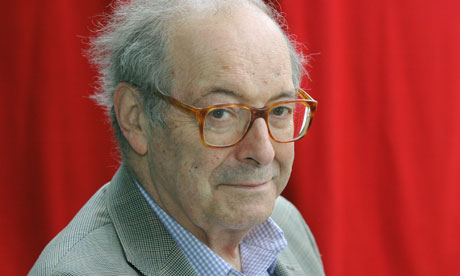 Times' picture caption: John Gross was a quintessential man of letters, an encyclopaedic editor, an insatiable reader and an indefatigable conversationalist who delighted in gossip.

John Gross was one of the most enlightened and erudite figures in London literary life. He was the son of an immigrant Jewish doctor from Poland, Abraham Gross, who was a devoted general practitioner in the East End. He grew up with a love of that part of London, and to be taken by him on a tour of his favourite sites ending with a visit to Bevis Marks was an experience.
John Jacob Gross was born in 1935. He was educated at the City of London School and when barely 17 astonished the examiners at Wadham College, Oxford, with his omniscience in his viva voce examination, and was awarded an open scholarship.
His friends expected him to enter academic life, but he chose first to work at Gollancz before he took a post in 1959 at Queen Mary College, London. Three years later he was elected a Fellow of King's College, Cambridge, to teach English, but it was at this time that he met an attractive Israeli, Miriam May, and when they married in 1965 he left Cambridge for London. In 1969 he published The Rise and Fall of the Man of Letters, which won the Duff Cooper Memorial Prize.
The title of the book described himself. Gross was a quintessential man of letters, an encyclopaedic editor, an insatiable reader and an indefatigable talker. As Dr Johnson said of Richard Savage, "At no time of his life was it any part of his character to be the first of the company that desired to separate". He enjoyed talking politics as well as literature and was as much at home in the Zanzibar as in the common room. He had a Proustian love of gossip and such was his penchant for qualification that he might well begin a sentence with a parenthesis.
In 1971 he published a work on James Joyce and for a brief year he was literary editor of New Statesman. He was perhaps too aloof and unwilling to delegate, and the fact that he insisted that a different type of book should be reviewed discomfited a feminine coven in the office, whom he referred to as the "tricoteuses" and who gave him a hard time. In 1974 he was appointed editor of The Times Literary Supplement.
His editorship will always be remembered for his decision to break with the tradition of anonymous reviewing. He considered that that tradition had been a cloak for assassins. In signed reviews the hand that held the dagger was to be known. Anonymity could also be a cloak for editorial sloth: there was a danger that the same reviewers would be employed year in year out, their reactions all too predictable. Gross brought in new blood. Richard Ellman was now to be found reviewing Henri Michaux, and many other American contributors started writing for the paper. Gross also tapped a new generation of young reviewers who were making their name in the new universities. He brought in intellectuals from the Right such as Elie Kedourie, Kenneth Minogue and John Vincent, and to cover the arts he appointed Jeremy Treglown, who was to succeed him as editor.
He was not always easy to work with. He was a perfectionist who might spend over an hour discussing with his staff who might review a book on numismatics. "Just a couple of points," he would say, but one learnt not to be surprised when they mounted to four or five. He protected his contributors. If one of them sent in a bitter review he would never know the hours of work that John would spend in preventing an outbreak of bad blood. A fast worker, he was nevertheless at the office from 8 to 8.
He did not have an easy ride in the editorial saddle. Like most weeklies in the 1970s The Times Literary Supplement was losing circulation, and he had to fight off management staff who wanted to make it trendier and employ as reviewers what they called "stellar names". Five years after he took over, the management of The Times attempted to make the printers guarantee continuous production, abolish scandalous malpractices and use new technology — in return for which they would be given handsome compensation and a guarantee of no compulsory redundancies. When the printers refused, the management closed down all the Times titles from mid-December 1978 for 11 months, only in the end to be defeated by the unions.
Meanwhile gifted staff on The Times Literary Supplement, such as Victoria Glendinning, Rosemary Dinnage and Mary-Kay Wilmers, had left, and the last of these, along with Karl Miller, founded a rival, the London Review of Books. A strike was called in August — when most journalists were on holiday — by the NUJ, whose kangaroo courts disgusted Gross. This was the last straw.
Derwent May, in his book Critical Times: A History of the Times Literary Supplement, wrote that in the first issue after Gross had left the paper "there was a charming tribute to him. The political writer Janet Morgan had reviewed British Rail's Continental Timetable in the TLS, and got involved in a correspondence in the paper over the correct name for an attractive little town in the Pyrenees, La Tour de Carol-Enveigt. Now, addressing her letter to Gross, she suggested that the TLS should organise a special excursion to the town 'to reinvigorate exhausted readers and contributors' — and 'to mark the end of your distinguished time as editor, we might toast you where there is a wineglass symbol (buffet service of drinks and cold snacks) and make speeches after knives and forks in squares (tray meals)'. In spirit, many readers and contributors on both sides of the Atlantic doubtless joined that excursion".
In 1981 Gross moved to Weidenfeld & Nicolson as an editorial consultant but, like others who occupied similar posts, he found his position full of ambiguities. By now he and his wife had decided to separate amicably (the marriage was dissolved in 1988), and he joined the staff of The New York Times as chief book reviewer, writing two reviews a week. If he found the corporation culture of that proud newspaper somewhat asphyxiating, he soon made a name for himself in that welcoming city, taught classes at Columbia and New York University, and gave a private seminar on the novel which was attended not only by literary ladies but a number of erudite gentlemen. He returned to London in 1988 and was appointed theatre critic of The Sunday Telegraph, where Miriam subsequently became literary editor.
Meanwhile, he had been the natural choice for editor of The Oxford Book of Aphorisms (1983) and The Oxford Book of Essays (1991). He liked writing to be clear, eloquent and entertaining. He was a gentle critic, but no one was left in doubt when he thought a writer pretentious, obscure, venomous, narrow minded or intolerant. Curiosities, meditations and diversions enchanted him.
In 1992 came Shylock, his best book, which explored the genesis and various modes of playing that character, and how the Holocaust casts its shadow over the play. In that book Gross delivered some fine moral judgments and made a scholarly study into a strangely moving elegy.
He continued to produce excellent, wide-ranging anthologies. In The Oxford Book of Comic Verse (1994) he included Cole Porter lyrics as well as such items as the terse couplet Their Sex Life by A. R. Ammons: "One failure/ On top of another". In The New Oxford Book of English Prose (1998) — following in the footsteps of Quiller-Couch's original Oxford Book of English Prose in 1925 — he began with Sir Thomas Malory's Morte d'Arthur and ended with Kazuo Ishiguro.
In 2002 he published a touching memoir of his boyhood, A Double Thread, including his memories of wartime evacuation. He returned to anthology-making with a very enterprising book, After Shakespeare (2002). For this he tracked down numerous unfamiliar writings about or inspired by Shakespeare — including the screenplay of the film Shakespeare in Love. The New Oxford Book of Literary Anecdotes (2006) displayed the lives of authors in all their glory and squalor — from style, wit and generosity to lust, drunkenness and theft. For his last book, The Oxford Book of Parodies (2010), Gross drew yet once more on his deep, wide reading, choosing parodies that were funny in themselves, and even funnier when you knew who and what were being parodied — to which he gave a clear guide.
He had a good deal of illness in his last years. But he remained a keen diner-out, and for some years gave a large and jolly annual party for his friends in the Basil Street Hotel.
He is survived by a son and a daughter.
John Gross, literary critic and editor, was born on March 12, 1935. He died on January 10, 2011, aged 75
LETTER TO THE TIMES OF LONDON
Letters Page
The Times
January 12, 2011
From Mr Derek Taylor:
Before John Gross (obituary, Jan 11) went to City of London school, he spent a couple of years at the Perse school in Cambridge. There was a school debate one day in 1946. The speakers were always sixth-formers. John was 11 at the time and astonished the audience by standing up to make his point, quoting for his purpose the Russian Foreign Minister for 1927. It was a moment not to be forgotten.
THE DAILY TELEGRAPH (OBITUARY PAGE)
John Gross, the former editor of the Times Literary Supplement, who died yesterday aged 75, was for more than 40 years one of Britain's shrewdest and most fair-minded literary critics and men of letters.
The Daily Telegraph
January 11, 2011
www.telegraph.co.uk/news/obituaries/culture-obituaries/books-obituaries/8251235/John-Gross.html
John Gross (right) with Lord Dacre (the historian Hugh Trevor-Roper)

Once described as "the best-read man in Britain", Gross was probably best known among his literary peers for his first book, The Rise and Fall of the Man of Letters: English Literary Life since 1800 (1969), a racily entertaining romp through the history of literary criticism and its practitioners which won the Duff Cooper Prize and established its author's reputation as a man whose huge erudition was matched by a well-developed sense of humour.
In this, as in other works, what distinguished Gross's approach was his sympathy for the more obscure and often faintly ridiculous toilers at the literary coal face — men such as the Scottish dissenting minister George Gilfillan (1813-78), a "McGonagall of criticism" known for his eccentric flowery style and erratic judgments. AN Wilson declared that the book, which he first read as a teenager, had "undoubtedly determined for me the direction I wanted my life to take... It became my Bible."
Few could match Gross's easy familiarity with the highways and byways of the English literary canon or his acute sensitivity to all its nuances. But he was generous with his omniscience. In an article in The Spectator (one of the numerous journals to which Gross contributed) Bevis Hillier recalled an occasion when, stumped for examples (other than Hamlet and Little Lord Fauntleroy) of the "disputed succession" in literature, he decided to ask Gross for advice: "On the telephone, without recourse to any reference book, he came up with Wilkie Collins's The Dead Secret (1861); Ibsen's play The Pretenders (1864); and Trollope's Is He Popenjoy? (1878). Beat that!"
So in the early 1980s, when Oxford University Press was looking for someone to marshal a new series of literary anthologies, Gross was the obvious choice. He went on to edit several critically acclaimed collections for the imprint, including After Shakespeare (2002), a superb anthology of writings about and inspired by Shakespeare, from Ben Jonson to Ben Okri; and "Oxford" books of Aphorisms (1983); Comic Verse (1996); English Prose (1998); Essays (2002) and Literary Anecdotes (2006). His last book, The Oxford Book of Parodies (2010), will have provided entertainment for many households over Christmas and the New Year.
Gross proved equally inspired as editor of the TLS, where he was appointed to replace Arthur Crook in 1974. At the time the supplement could still be described by one magazine editor as "a purely academic periodical, run by Oxford dons and written by anonymous writers analysing learned books''. Gross set out to broaden its appeal to the general reader by expanding its coverage, increasing the number of poems and pictures and recruiting younger, less established writers to contribute.
Perhaps his most controversial decision was to insist on ending the practice of anonymity and giving his reviewers bylines, on the grounds that the cloak of anonymity had allowed "the worst critics, Mr Puff and Mr Sneer, to sound like impersonal oracles". It was not an easy decision. While some contributors, including Lawrence Durrell, were supportive, Nikolaus Pevsner objected that it would make life difficult when his friends wrote bad books. While admitting the balance sheet was complicated, Gross felt it healthier for reviewers to take full responsibility for what they wrote.
When he relinquished the editorship in 1981 after seven years in the chair, a tribute to Gross's achievements there by Victoria Glendinning appeared in The Sunday Times under the heading "The high style of an English man of letters". This seemed a fitting tag for someone quintessentially English and literary, as Gross was; yet in A Double Thread (2001), his memoir of childhood, he revealed that his literary interests – and his sense of what it meant to be English — had developed out of a very different cultural heritage.
Born in the East End of London on March 12 1935, John Jacob Gross was the child and grandchild of Orthodox Jewish immigrants from eastern Europe, all of whom had come to England in the late 19th and early 20th centuries.
"Being Jewish", Gross wrote, was "one of the central facts" of his existence, but his Jewishness was almost entirely secular. His father was a GP in Mile End and so came into professional contact with numerous non-Jews; it was thus hard for him to stick to all the rules he had grown up with in eastern Europe. "Orthodox in principle" but "semi-orthodox in practice", his parents brought up their son to be responsive to tradition but not constrained by its more rigid disciplines, and thus open to wider influences.
Gross's retreat from Jewishness was further encouraged by the security and happiness he experienced as he grew up in wartime England. Before the bombs began to fall on the East End, his father sent John, his mother and baby brother to Sussex, and then Egham in Surrey, where he attended Mrs Gittins's private school, then Egham Grammar School, and imbibed "a certain idea of England" which included fair play, the King's English, trial by jury, the Magna Carta – and virtues that would lead South American traders "to seal their bargains on the word of an Englishman".
Neither a hearty nor a swot, John happily devoured The Dandy and The Beano, collected stamps and cigarette cards, laughed at his more eccentric teachers, joined the Scouts and had fun with his friends. The war barely impinged, and if there was anti-Semitism in suburban Surrey it seems to have passed him by. "I never suffered on account of being Jewish," he recalled, "never felt that my future was hemmed in, never endured either literal or metaphorical blows."
Early on Gross made a conscious decision neither to ignore nor overemphasise the anti-Semitism he found in literature, but to consider it in context and to reserve the right to turn a blind eye. It was only later on that he would learn, from books, how lucky he had been as a Jew living in England during the 1930s and 1940s, but the fact of the Holocaust did not alter his fundamentally temperate approach. He felt that historians of the period had skewed the picture, not by inventing anti-Semitism but by playing down its widespread absence. "The history of non-anti-Semitism remains an unwritten subject," he reflected.
Gross's eclectic schooling – after Egham Grammar School, he studied at the Perse School in Cambridge and finally City of London School – seems to have contributed to the development of broad cultural interests which also extended to 1940s cinema, radio programmes and popular songs, to contemporary poetry, to music hall culture and the lore of cricket. But he was equally knowledgeable about politics and current affairs. From the outset, a consistent strand in his writing was his distaste for what he regarded as the hypocrisies and damaging policies of the bien pensant Left.
From City of London School, Gross won a scholarship, aged 17, to read English Literature at Wadham College, Oxford. After graduation he spent a year on a visiting fellowship at Princeton University and worked for two years as an editor for Victor Gollancz before returning to academia as an assistant lecturer in English Literature at Queen Mary College, London University, then at King's College, Cambridge, where he was a fellow from 1962 to 1965.
Having become dissatisfied with the narrowness of academic life he became, in the 1960s, a regular contributor on cultural and literary topics to various newspapers and journals. After a year as literary editor of the New Statesman and seven years with the TLS, Gross spent a year as an editorial consultant with Weidenfeld. He then served as senior book editor and book critic on the staff of The New York Times from 1983 to 1989. He also became a regular contributor to other American magazines, including the New York Review of Books, Commentary and The New Criterion.
From 1989 to 2005 he was theatre critic for The Sunday Telegraph. Though always mild and generous in his reviews, he did not hesitate to condemn the superficial trendiness of many contemporary plays and productions.
Gross's other publications include a study of James Joyce in the Modern Masters series (1970) and Shylock: Four Hundred Years in the Life of a Legend (1993), which won high praise from John Gielgud, who wrote that he had read it "straight through twice and enjoyed it more than I can say".
As well as his literary work, Gross served as a trustee of the National Portrait Gallery from 1977 to 1984; was a member of the English Heritage advisory committee on blue plaques; and served on the Arts and Media Committee advising the British government on the award of public honours. He also served as chairman of the judges of the Booker Prize and was a non-executive independent director of Times Newspaper holdings.
John Gross married, in 1965 (dissolved 1988), Miriam May who, as Miriam Gross, also had a long and distinguished career as a literary editor. They had a son, the journalist and international affairs commentator Tom Gross, and a daughter, Susanna, who is books editor of The Mail on Sunday.
THE NEW YORK TIMES (OBITUARY PAGE)
John Gross Dies at 75; Critic, Essayist and Editor
By William Grimes
The New York Times
January 12, 2011
www.nytimes.com/2011/01/12/arts/12gross.html
John Gross, the editor of The Times Literary Supplement in London in the 1970s and a book critic for The New York Times in the 1980s who was known for his fluid style and easy erudition, died on Monday in London. He was 75.
The cause was heart and kidney failure, said his son, Tom.
Mr. Gross, a critic, essayist and editor of anthologies, was a prize specimen of a type he wrote about memorably in "The Rise and Fall of the Man of Letters: English Literary Life Since 1800" (1969), his prize-winning history of the reviewers and essayists who once dominated the English literary scene.
He edited The Times Literary Supplement when it was the preeminent literary journal in Britain and assembled a half-dozen anthologies for the Oxford University Press that reflected his extraordinary range as a student of literature, the most recent being "The Oxford Book of Parodies," published last year.
He wrote a biography of James Joyce, a study of Shylock and a memoir about growing up Jewish in Britain, "A Double Thread" (2001). He also edited books on Dickens and Kipling. In 1989 he became the drama critic of The Sunday Telegraph of London.
John Jacob Gross was born on March 12, 1935, in the East End of London, where his father, who had emigrated from Poland as a boy, was a doctor. The family lived in Egham, Surrey, during the war, and John later attended the Perse School in Cambridge and the City of London School. At 17 he won a scholarship to Wadham College, Oxford, where he studied English literature and earned a first-class degree in 1955.
After working as an editor at Victor Gollancz Limited, he taught at Queen Mary College at the University of London and King's College, Cambridge, where he was a fellow, but he became disenchanted with the academic study of literature. Instead, he turned to book reviewing and, with Gabriel Pearson, edited "Dickens and the 20th Century" (1962).
"The Rise and Fall of the Man of Letters" became a popular and critical success, winning the Duff Cooper Memorial Prize and the admiration of literary A-listers like Angus Wilson and Cyril Connolly. Mr. Gross leapt to the fore as a brilliant all-rounder, the kind of writer and editor who could turn his hand to virtually anything with wit and flair.
All manner of literary arcana and trivia seemed to be at his fingertips. In a ruminative essay, he once took to task the author of a book on anagrams for omitting a few gems. The author, he wrote, missed "a celebrated transmutation of Salvador Dalí — 'avida dollars' — and none of his William Shakespeare anagrams seem to me as felicitous as one that I once came across: 'I like Mr. W. H. as a pal, see?' "
After writing a short biography of Joyce for the Modern Masters series and editing "Rudyard Kipling: The Man, His Work and His World" (1972), he became the literary editor of The New Statesman and, in 1974, succeeded Arthur Crook as the editor of The Times Literary Supplement, one of the most prestigious literary jobs on offer.
As editor, Mr. Gross broke with longstanding tradition and began attaching bylines to reviews, which had been anonymous. He also lightened the tone. For the Times Literary Supplement's 75th anniversary in 1977, for example, he asked a panel of contributors to name the most overrated and underrated books or writers to have appeared in its pages.
In November 1983 he joined The New York Times as an editor of the Sunday Book Review and a year later began writing reviews for the daily newspaper. He later wrote a freewheeling column, "About the Arts," for the Sunday Arts & Leisure section. On the side, he presided over a reading club organized by Brooke Astor and Carter Burden.
In 1989 he returned to London, where he became the drama critic for The Sunday Telegraph, a post he held until 2005.
His interest in Shakespeare yielded two books, "Shylock: 400 Years in the Life of a Legend" (1992) and "After Shakespeare" (2002), a potpourri of excerpts from poems, novels, essays, diaries and letters by writers well known and little known on the topic of Britain's greatest playwright.
His Oxford anthologies included "The Oxford Book of Essays" (1991) and "The New Oxford Book of English Prose" (1998), and similarly titled collections of comic verse, aphorisms, literary anecdotes and parodies.
His marriage to Miriam Gross, later a literary editor at The Observer and The Sunday Telegraph, ended in divorce. In addition to his son, Tom, of Prague and Tel Aviv, Mr. Gross is survived by a daughter, Susanna Gross, and a brother, Anthony, both of London, and two grandchildren.
THE NEW STATESMAN
John Gross, 1935-2011
By Jonathan Derbyshire
The New Statesman (London)
January 11, 2011
www.newstatesman.com/blogs/cultural-capital/2011/01/gross-letters-death-literary
Death of a man of letters.
The writer and critic John Gross, a former literary editor of the New Statesman, died yesterday at the age of 75. After a brief career in academia, Gross gravitated in the mid-1960s towards Grub Street, where he rapidly established a reputation as one of the country's subtlest yet most productive literary journalists.
Gross was made editor of the Times Literary Supplement in 1974, a post he held until 1981.The TLS as we recognise it today owes much to Gross's editorship, the principal and most controversial innovation of which was the introduction of signed reviews (until then, reviewers had written anonymously). Gross didn't abandon scholarly work altogether, however, and in 1969 he published his first, and perhaps best known, book, The Rise and Fall of the Man of Letters, which A N Wilson described as a paean to the "the ideal of a human life, spent reading, and making a living by what one reads".
NS editor Jason Cowley, reviewing Gross's memoir of his East End Jewish childhood A Double Thread in 2001, saw in him a fine practitioner of the literary essay, a form that, "as perfected by Montaigne, Charles Lamb, George Orwell, E B White and Lewis Lapham . . . strives for literary permanence and concerns the search for a personal voice". Gross's book, Cowley concluded, had all these attributes and was a reminder that "the best essayists are those, like Gross, who have the gift of digression, those who surprise the reader and themselves, who are able to luxuriate in language and to elaborate and inflate any chosen subject".
In October 2009, on the 40th anniversary of the publication of Gross's masterpiece, the critic D J Taylor wrote in the NS that, with one or two "trend-defying exceptions", the man of letters as Gross imagined him was extinct. Until yesterday, one of those exceptions was Gross himself:
Gross's Man of Letters can range from a simple "bookman", snug in his study with 3,000 novels for company, to the kind of highbrow critic whose followers invest his cult with well-nigh religious significance, or the moonlighting MP who sees literature as a kind of default setting for his political schemes. What unites them is a passion for books, a fixation with the culture in which books get produced and evaluated, and an assumption that, as Gross puts it in his final sentence, "the idea of the man of letters has a place in any healthy literary tradition".
OTHER PIECES
John Podhoretz writes in Commentary:
www.commentarymagazine.com/blogs/index.php/jpodhoretz/386077
Toby Young writes in The Daily Telegraph:
blogs.telegraph.co.uk/news/tobyyoung/100071500/rip-john-gross-distinguished-man-of-letters-and-warm-companion/
David Blackburn writes in The Spectator:
www.spectator.co.uk/books/blog/6609873/the-doyen-of-literary-london.thtml
David Frum writes:
www.frumforum.com/writer-john-gross-dies-at-75
Jennifer Lipman writes in The Jewish Chronicle:
www.thejc.com/news/uk-news/43547/literary-critic-john-gross-dies-75
Judith Luna writes on behalf of Oxford University Press:
blog.oup.com/2011/01/john-gross/
***
There will also be pieces in the coming days in The Wall Street Journal, The Independent, The Spectator (by Charles Moore), The Weekly Standard (by Joseph Epstein), The Jewish Chronicle and the Frankfurter Allegmeine (by Gina Thomas) and the French press.